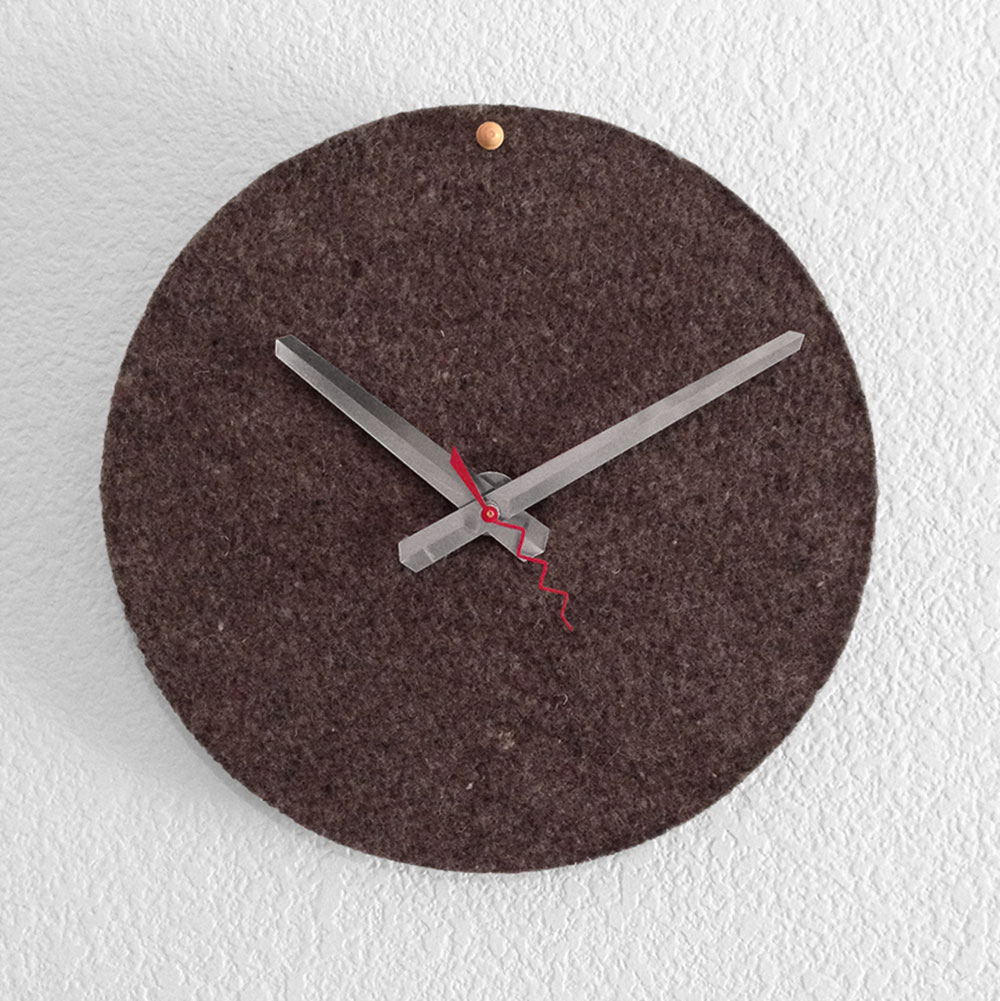 Soft Time Clock
The fabric of time is made of…felt? That, we don't know, but we do know that the Soft Time Clock is made from recycled felt from Urban Ore Ecopark Store, a business dedicated to Zero Waste in Berkeley, California. Malleable and solid, soft yet durable, Soft Time Clock will definitely withstand the passage of time.
Clock requires one (1) AA battery. Battery not included.
The Soft Time Clock is a limited edition of 100.
Materials: 3/4" recycled felt
imensions: 10-1/2" diameter