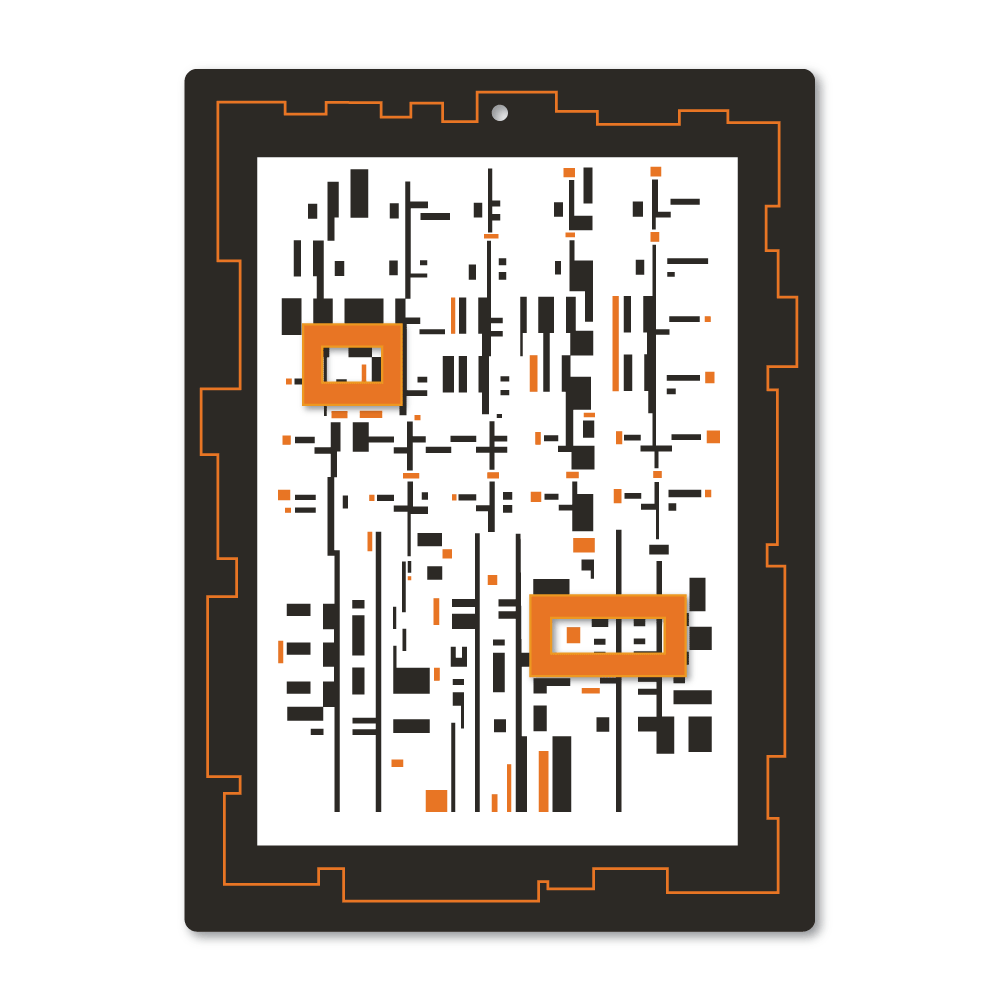 Blind Date - Orange
Now you see it. Now you don't. Blind Date may appear to be nothing more than a piece of abstract wall art, but it holds a secret. Place the magnetic frames in the right place, and the random markings are no longer so random. Use it as a perpetual calendar. 1/4" hole makes for easy hanging.
Material: 1/32" thick recyclable magnetic metal sheet
Dimensions: 9-1/2" x 13"